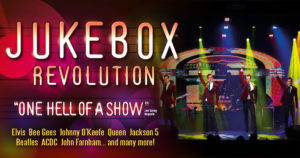 Boys in the Band are thrilled to announce their 2019 Australian concert tour "Jukebox Revolution – every record tells a story!".
This will be their biggest tour yet with close to 50 dates which will see them visit Western Australia and South Australia for the first time along with NSW, ACT, VIC and QLD.
Check out the first dates to be announced here.